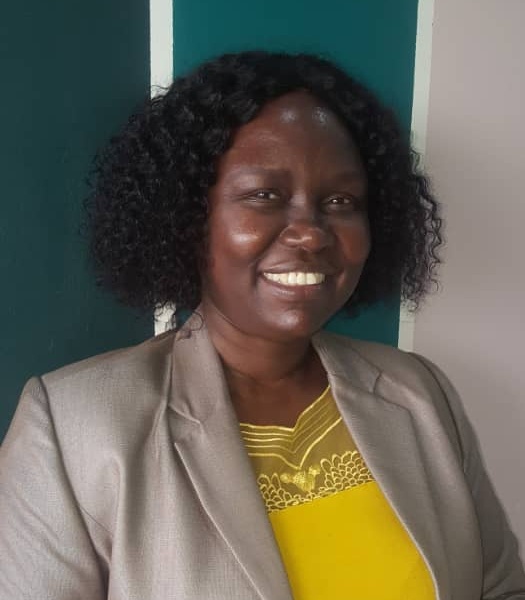 Naumo Juliana Akoryo
Director Gender and Community Development (ai)
Director's Biography Here
Naumo Juliana Akoryo is currently the Director of Gender and Community (ai) Development in the Ministry of Gender, Labour and Social Development in Uganda.  She is a culture, gender, and Community Development specialist and an expert on Intangible Cultural Heritage. She has worked on the formulation, design and implementation of culture and creative industry programmes at country level. She is the contact person for the 2003 Convention on the safeguarding of Intangible Cultural Heritage and the 2005 UNESCO Convention on the promotion and the protection of the Diversity of Cultural Expressions. A founder member of the Organization of Indigenous Peoples of Africa based in United Republic of Tanzania.
She is a member of the Board of Trustees of Uganda National Cultural Centre and Cross Cultural Foundation of Uganda (CCFU).
Naumo Juliana Akoryo Director of Gender and Community Development (ai) Ministry of Gender,Labour and Social Development P.O Box 7136 KAMPALA Office: +256 414 233090 Mobile: +256 772 488038,+256702849711
---
Community Mobilization and Empowerment aims at mobilising communities to participate in the development process, providing functional skills to illiterate adults, harnessing culture for development and strengthening the family institution.
It is critical for service delivery in all sectors thereby ensuring that communities are mobilised to uptake services offered and are able to demand access, manage and sustain them.
The emphasis is on ensuring the population is functionally literate, their skills developed, culture promoted for development, family institutions strengthened and communities mobilised to demand and uptake government projects and programmes.
It is responsible for among others: provision of technical guidance and initiation of the development of policies, plans, guidelines and standards.
It also over sees the delivery of services, monitors and supervises the implementation of policies and programmes for the sub-sector to ensure quality and standards. Not only is it responsible for advocacy and networking, but also training, skills development and provision of training materials as well as the support to the traditional leaders and promotion of culture and the family.
Services for community mobilisation and empowerment are provided through
Ending Violence Against Women and Girls
Violence against women and girls is one of the most widespread, persistent and devastating human rights violations in our world today.
Download PDF