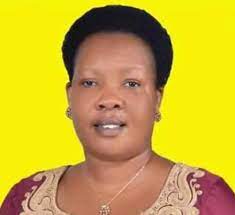 Hon. Nyirabashitsi Sarah Mateke
Minister of State for Youth and Children Affairs
Honourable Nyirabashitsi Sarah Mateke is the current Minister of State for Youth and Children Affairs in the Ministry of Gender, Labour and Social Development.
She is also the Woman member of Parliament, Kisoro District in the 11th Parliament. She is not strange to the political arena, having previously served in the 9th Parliament in the same capacity.
A retired seasoned civil servant, Honourable Sarah worked in Kisoro District for 10 years in administration which thus forms her drive to serve with diligence and objectivity.
She is also the current Chairperson of the Board of Trustees of the Metropolitan International University, Kampala and also the Chairperson, board of Directors, Makerere Metropolitan Management Institute, Kampala and other campuses, Kisoro, inclusive.