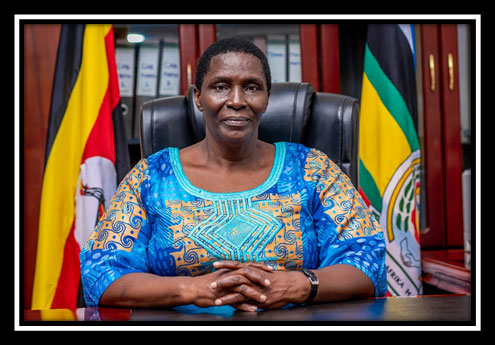 Hon. Asamo Hellen Grace (MP)
Minister of State for Disability Affairs
&
Member of Parliament Representing Persons with Disabilities
Hon. Asamo Hellen Grace wields over 20 years working experience in legislation community mobilization, advocacy, as well as Gender Equity and Gender roles.
A professional educationalist, Hon. Asamo has been a Member of Parliament since 2011 to date Representing Persons with Disabilities in the Uganda Parliament.
She has been the Chairperson Equal Opportunities committee of Parliament from 2017 to date while also being a member of the committee of Legal and Parliamentary affairs from 2018 to date.
Hon. Asamo has been a Board member of IGAD committee of Women Peace and Security from 2016 to date.
She served as Deputy Executive Director, National Union of Persons with Disability from 2003 to 2011.
She still serves as an Executive Member of the National Women's Council a position she has held since 2002.
The council is charged with policy formulation for purposes of advocating for increased budgets for women's projects.
Between 2014 and 2017, she served as the Chairperson University Council of International University of East Africa.