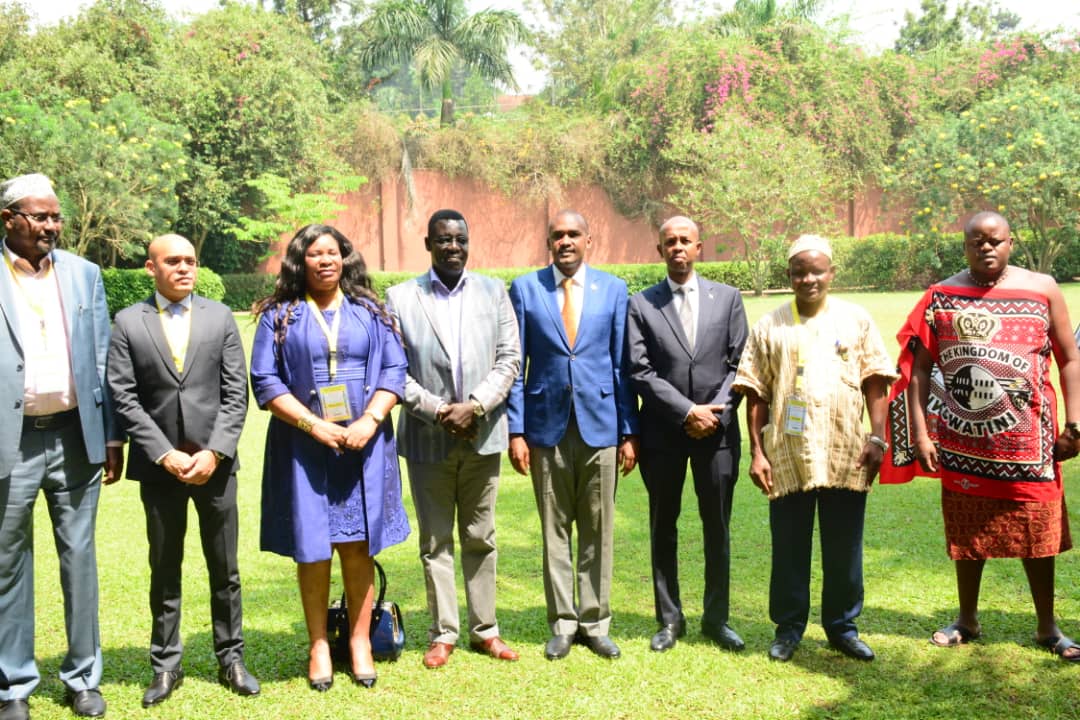 UGANDA HOSTS AFRICAN REGIONAL LABOUR ADMINISTRATION CENTER(ARLAC) MEETING
Uganda through the Ministry of Gender, Labour and Social Development is hosting the 46th ARLAC Governing Council Meeting for Ministers responsible for Labour/Employment/Manpower issues In Anglophone Africa. The Meeting is being held at the Speke Resort Munyonyo from 10th – 14th February, 2020 in Kampala.
In today's morning session, The Minister of Gender, Labour and Social Development, Hon. Frank Tumwebaze chaired the Ministerial High-level Symposium on Strategic Objective on Social Protection.
The Anglophone countries represented in ARLAC include Zimbabwe, Botswana, Egypt, Namibia, Botswana, Estwani, Ghana, Kenya, Malawi, Ethiopia, Nigeria, Somalia, South Africa and Sudan.