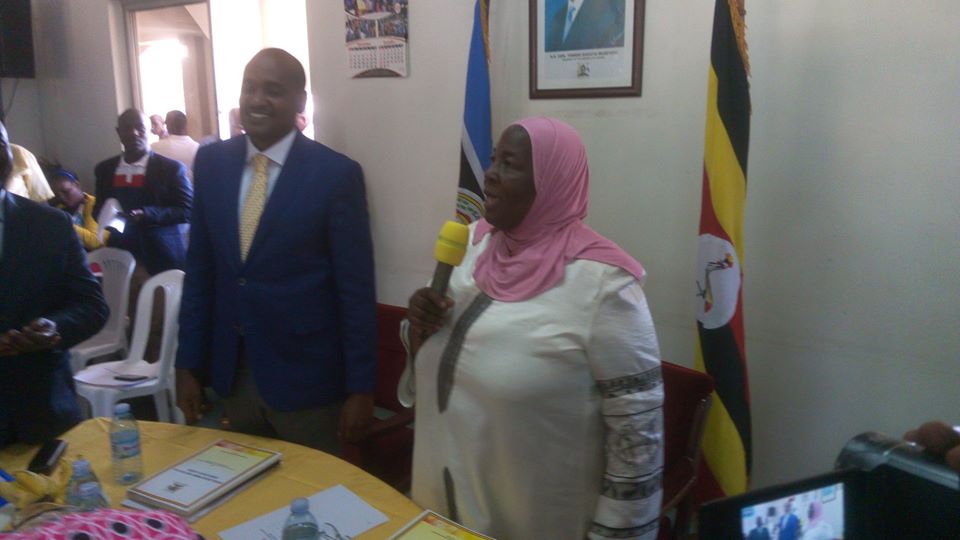 Hon. Janat Balunzi Mukwaya, the outgoing Minister of Gender, Labour and Social Development has today at ceremony at Ministry Headquaters handed over office to Hon. Frank Tumwebaze. This follows the recent Cabinet reshuffle announced by His Excellency the President which saw Hon. Tumwebaze moved from the Ministry of ICT and National Guidance and also the docket of State Minister for Labour and Industrial Relations being filled by Hon. Mwesigwa Rukutana, who previously served as Deputy Attorney General.
In her remarks, Hon. Mukwaya thanked the her colleague Ministers and the Technical Team at the Ministry for having supported her during her tenure of Office. Hon. Tumwebaze pledged to work with the Team at his new posting through team work and called for everyone's support.
The handover ceremony was witnessed by the Ag. Permanent Secretary – James Ebitu, Heads of Autonomous Institutions,Heads of Departments and Senior Staff at the Ministry.