The Minister of State for Youth and Children, Hon. Sarah Nyirabashitsi Mateke has today led the Ugandan delegation at the presentation of Uganda's report on the progress of the implementation of African Charter on the Rights and Welfare of the Child, which was submitted to African Union's Experts Committee on the Rights and Welfare of the Child.
The report covered Uganda's achievements from the years 2007 to 2022.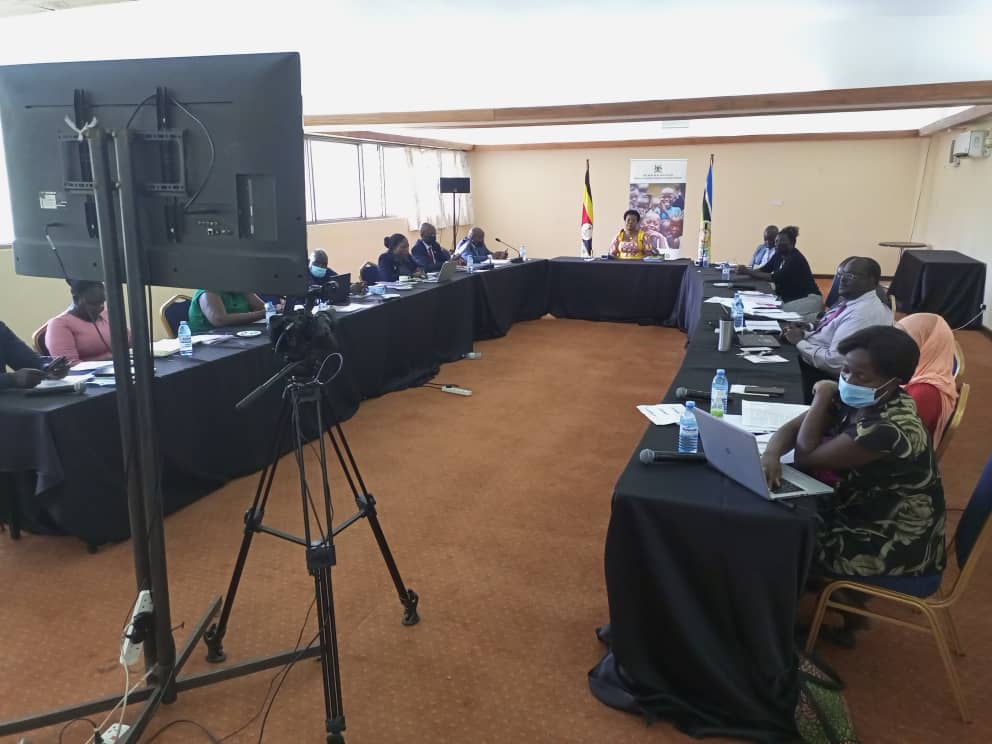 The report covered a range of legal and policy reforms and programmes, and how the Government responded to COVID-19 across the four broad rights of a child.
These rights include; Survival/Health; Education/Development; Child Care and Protection; and Systems Strengthening/Capacity Building.
The report is a result of combined efforts from line ministries of Health, Education, Justice and Constitutional Affairs, Local Government, Internal Affairs and Agriculture, development partners and Civil Society Organisations.