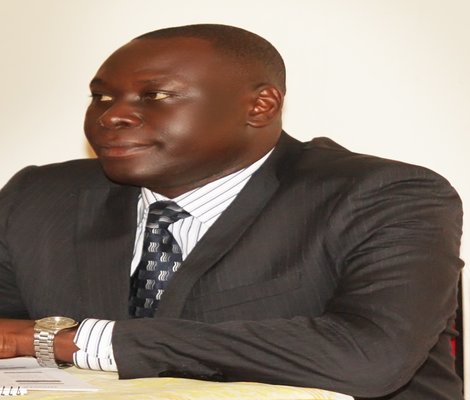 Over 2,000 youth will benefit from the Ministry of Gender, Labour and Social Development (MGLSD) after the 59th payment worth UShs2,313,500,000 was approved under the Youth Livelihood Programme. The funds are meant to finance 262 youth enterprises from funds recovered by the Local Governments.
Under the revised guidelines, funds for the approved youth groups will be paid directly from the MGLSD to the individual group bank accounts. However, the Local Governments will continue to undertake all the required preparatory activities like beneficiary trainings, signing of Financing Agreements and Repayment Schedules, supporting the youth groups to open bank accounts and also following-up of youth groups for recovery of funds.
The youth to benefit come from 30 Districts and Municipal Councils which include: Amuria, Apac, Arua, Buhweju, Buyende, Dokolo, Kaberamaido, Kalungu, Kamuli, Kanungu, Kayunga, Kyegegwa, Masindi, Mayuge, Mbarara, Nebbi, Ngora, Ntungamo, Oyam, Pallisa, Rwampara, Serere, Tororo, Bushenyi-Ishaka MC, Ibanda MC, Kasese MC, Mbale MC, Moroto MC, Ntungamo MC and Rukungiri MC.
Acting Permanent Secretary, James Ebitu in a letter dated February 11, 2020 to all Chief Administrative Officers (CAOs) and Town Clerks (TCs) copied the Minister of Gender, Labour and Social Development, State Minister for Youth, Permanent Secretary Ministry of Local Government and District Officials informed them of the projects cleared that amounted to UShs2,313,500,000 to fund 262 youth enterprises benefiting 2,899. He urged the district leaders to ensure that the following in line with revised guidelines is done:
Training of the beneficiary groups to equip them with the requisite information and guidelines on financial management, community procurement, accountability requirements and repayment of the revolving fund among others.
Support the youth groups whose funds have been released to open bank accounts in Commercial Banks of their choice. Note that the beneficiary groups can open either current or savings bank accounts and the Bank Account names should be consistent with the project names provided in the disbursement schedule.
Submit to the Permanent Secretary, the beneficiary bank account details to trigger the release of funds to the beneficiary group by the Ministry.
Sign Financing Agreements and Repayment Schedules with the respective beneficiary groups. These should be realistic and based on the maturity periods of the enterprises being undertaken.
Ensure that the groups only access funds from their respective Bank Accounts in installments (no lump sum withdrawals) after presentation of activity schedules cleared by the Chief Administrative Officer/Town Clerk or his/her designated Officer. This regulation for the release of funds should be clearly communicated to the Commercial Banks in the Accounting Officer's introductory letter for account opening.
Youth Livelihood Programme (YLP) is a Government of Uganda Programme, targeting the poor and unemployed youth in all the districts in the country.