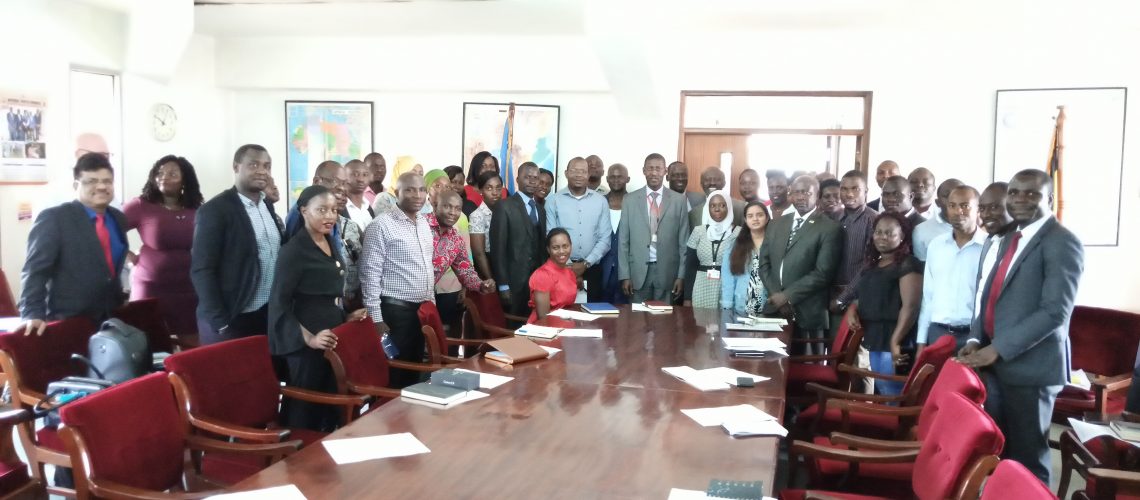 The Ministry is today holding a one-day sensitization workshop for Internal Private Recruitment Agencies that are regulated by the Ministry.
At the official opening of the Workshop, the Director Labour, Employment, Occupational Safety and Health (LEOSH), Mr. Martin Wandera informed participants that the recruitment agencies are regulated by law and play a big role is the transition of people's lives through jobs. The workshop provides an opportunity for the company to discuss proposals and also challenges form the companies while delivering their services. The Director implored the agencies to also form an umbrella association to help the self-regulate. The agencies were also urged to submit the quarterly returns failure of which will lead to delicensing of the non-compliant companies.
The Workshop is being organized by the Internal Employment Unit in the Department of Employment Services. Various resource persons from the Department will make presentations at the Workshop on topics including licensing, guidelines and submission of returns among others.