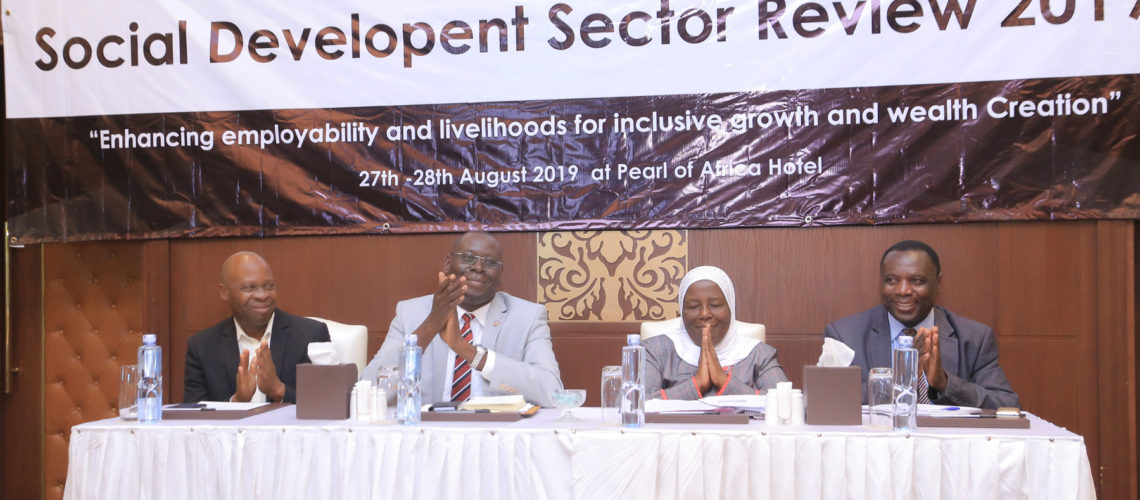 SOCIAL DEVELOPMENT SECTOR REVIEW, 2019
Once again, it is that time of the year when the Social Development Sector meets for its 3rd Annual Social Development Sector Review (SDS), 2019.
The Joint Sector Review provides a platform for assessing the performance of the SDS, strengthening collaboration with stakeholders, lobbying for support and enhancing the visibility of the Ministry and its affiliated institutions.
The theme for this year is "Enhancing employability and livelihoods for Inclusive Growth and wealth creation" and will be hosted at the The Pearl of Africa Hotel Kampala between 27th and 28th August, 2019.